_
First Aid Scenario Discussion Cards
We realise that sometimes you want a first aid scenario idea that just gets yout thinking or is a bit shorter and less detailed than the ones in the main library of the Scenario Library. So we've created twenty short scenario discussion cards for you to use online or to print out and use in training sessions. We reckon that they will be a good opportunity for people to discuss what they would do in each situation and will mean you will probably get through a larger number of different situations than acting them out in full. We've got quite a mixture of easy and more complicated ones. If you think these are helpful and want us to make more, just let us know in the comments below!
Or maybe you look at the cards and realise that you really wouldn't know what to do and would like some basic first aid training so that you won't be in that terrifying position of not knowing what to do when someone you love needs you to do some basic first aid? If so, check out our
links
section for some suggestions of where you could get that training.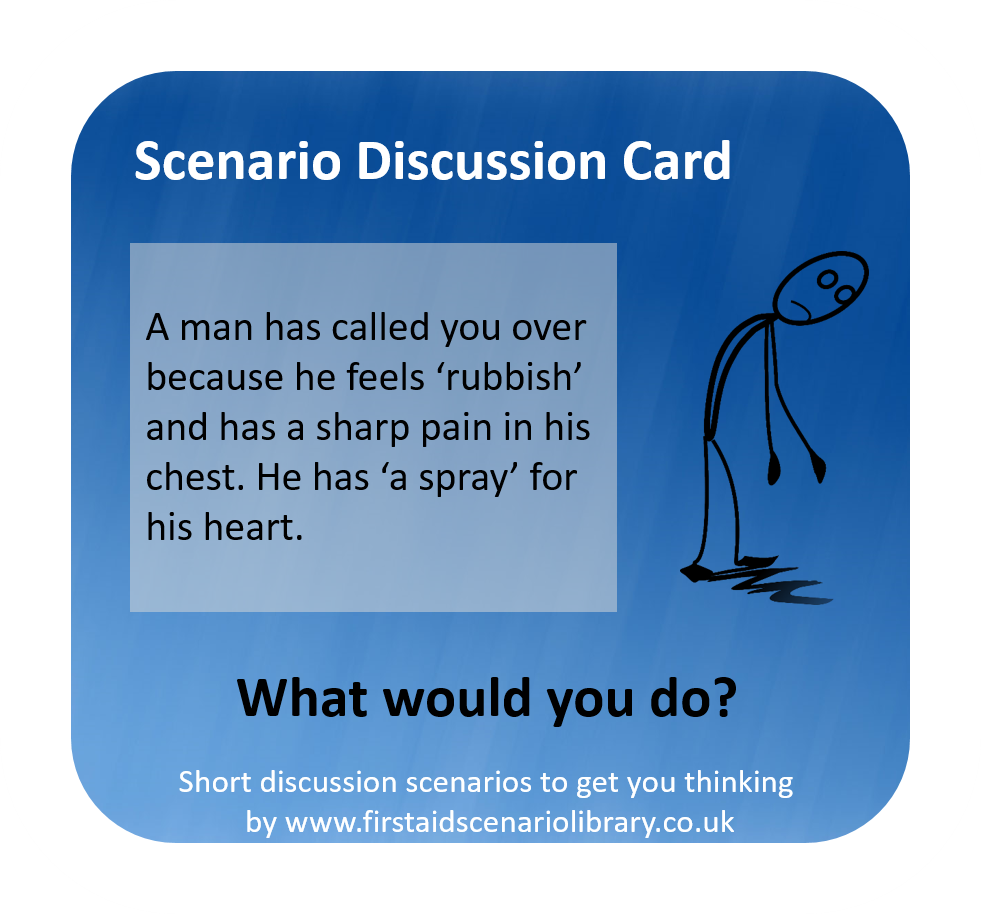 Download the scenario cards to print out: Download PDF